This story courtesy of NCAA.org.
By Lander Eicholzer
Retrieved from Miami Hurricanes News
On the track, Lauryn Williams was a winner. As a star sprinter for Miami (Florida), Williams earned nine NCAA All-America honors and captured 11 Big East Conference titles.
When her competitive career ended, Williams put her finance degree to use and launched Worth Winning, a financial planning business based in Dallas, in 2016.
As a professional athlete, Williams relied heavily on a team of coaches and financial advisors to manage her schedule and financial stability. Now, she stresses that any finance professional should help serve your unique goals.
Williams found her niche by helping fellow athletes and young professionals plan for financial success.
"I specialize in helping people in their 20s and 30s, the big difference being we're in a stage trying to accumulate assets," Williams said. "So we're trying to negotiate raises. We're getting married, and we're trying to figure out how to merge our finances. We may not have made a budget before."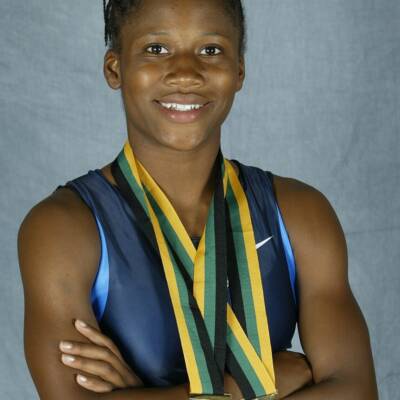 For Williams, financial planning comes down to two simple questions: How does someone save? And how much should someone save to retire? Because of her focus on younger clients, Williams has bypassed more traditional financial planning advice.
Accounting for the unique needs of young professionals has been Williams' niche, and she has adapted her skill set accordingly. "I have a lot of conversations and a certification in student loans because they're getting out of school strapped with six-figure debt," she said.
Her first introduction to personal finance was as a finance major at Miami, but Williams always had a knack for working with math and data, two vital areas for any financial planner. As a student-athlete, Williams praised the role academics played shaping her college experience.
"If I had to give some credit, it would be to the athletic department academic team who really took an interest in making sure I was more than an athlete," she said. "They drilled it home all the time that you're a student-athlete, student coming first."
The path from successful college graduate to entrepreneur included a 10-year career in athletics and four Olympic Games. She remains the only American to win medals at a Summer and Winter Olympics, as a sprinter and in bobsled, respectively.
Williams knew she wanted to maintain the same flexibility she had as an athlete when she launched her own business four years ago. From the start, Worth Winning operated virtually.
"One thing we're prone to as athletes is having a tough time transitioning into the workforce," she said. "Financial planning is an old profession that has existed for quite a while, but I knew I did not want to do it in the boring, traditional way that it's always happened."
For her clients, Williams emphasized the importance of clear, concise information. One example is how she emphasizes to her clients to build up an emergency fund.
"Young professionals I say three to six months, and I try to get you as close to six months as possible but not less than three of take-home pay," Williams said. "I want to say that's a little bit different than what other people say. If you just go on the internet, people say three to six months of expenses. But with a professional athlete, I want a whole year as an emergency fund."
To make sure her clients understand financial information, she will ask them to repeat back what they have learned. This keeps her accountable and cuts out jargon that can make financial planning a daunting task.
Tasking proactive simple steps can go a long way when making budgetary choices. Williams recommends making time each month to systemically account for expenses and income and making daily decisions with this information in mind.
"You can make budgeting easy if you sit down, take some time, and go through your finances one good time, understanding what your living expenses are and then understanding where that black hole of money is," she said. "Let's write down all the things we know we have to pay for and see what's left over. Let's plan with what's left over knowing there's some things we forget."
Williams underscored the importance of planning and accountability, especially with common spending pitfalls like food and alcohol. This is part of planning that includes effective budgeting and planning for the unexpected. One practical step toward financial independence includes accounting for savings in monthly budgeting before deciding on any expenses. That way, there is less opportunity to overspend.
"What we should be doing instead is saving first," she said. "I call it pay yourself first. Let's understand what the bills are. Let's understand what our ability to save should be, and then let's take a portion of that and automate it. Then you can spend freely with what's left over. It's kind of an allowance."
Financial planning can provide challenges even for people who account for their own expenses, including things like student loans, mortgage payments and investments. Financial planners, Williams said, are there to fill in the gap. One hurdle people must overcome is accepting that it is OK to ask for help with finances, she added.
"It's OK to ask questions. It's OK to ask for help. It's OK to value paying for help whether that's a financial planner or an accountant or a therapist. There are all sorts of professionals out there to help you better acclimate to adulting on your own," she said. "Don't think you have to get it all right or go that road alone because you'll make a lot more mistakes with the things you don't know by not opening your mouth and asking, even if it's a friend or a family member who has already gone through it. Don't under-estimate the power of a mentor either."
To build financial literacy, Williams has taken a multifaceted approach, including sharing information on Facebook Live, Instagram Live and her own podcast. In particular, the COVID-19 pandemic has presented opportunities to reach larger audiences than ever before.
If there is one takeaway from her experience, Williams said it is that we can all connect with experts who can serve individual goals and challenges to build a better future. Williams' mission is clear: "My real passion is making sure people get access to good information, so they can make good decisions and actionable changes in their life."