Esther Omoloyin was so frustrated by her firm she was ready to quit practicing law. Then Rick Cohen called.
Rick himself once had been so frustrated he'd almost quit law. Instead, with a handful of other attorneys he started his own firm, Goldberg Segalla. Founded on April 20, 2001, in Buffalo, Goldberg Segalla started as a buildout with homemade plywood desks and cords dangling from the ceiling, but immediately grew. When Rick phoned Esther in 2013, the firm comprised 179 lawyers in three states and was still expanding. Which was why Rick was calling. He wanted Esther, based near Goldberg Segalla's growing office in Princeton, NJ, to be the firm's 180th lawyer and ninth workers' compensation attorney. She agreed.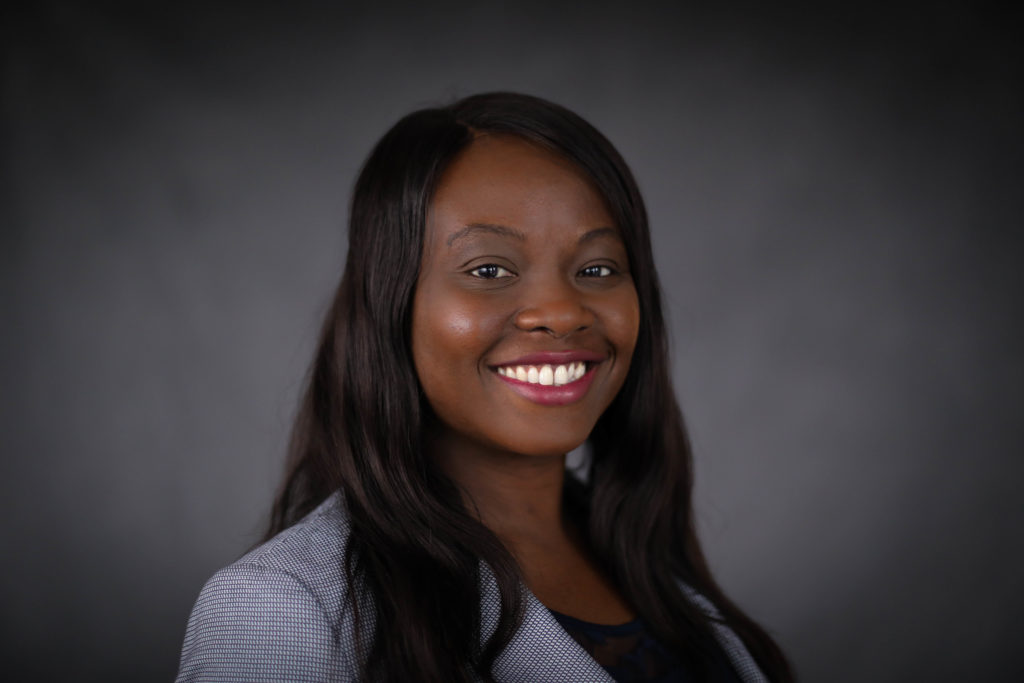 "I came because I needed a change," Esther says. "I stayed because the firm meant what it claimed about teamwork. I was surrounded by so many great human beings who were also top-notch attorneys. It only took me a few months to realize I had a found my forever home."
The story of Goldberg Segalla, which has grown from a handful of attorneys at a crossroads to hundreds who believe in the future, has been told and retold. But it's never been told this way.
This telling—a look back at the first 19 years of the firm, which now comprises more than 400 attorneys in 22 offices across 10 states and in the U.K.—is informed by the oral histories of seven senior partners: Esther, Chris Belter, Joe Hanna, Damon Gruber, Emilio Grillo, Caroline Berdzik, and Rodney Janis.
The story doesn't begin or end with these seven—upon joining the firm, they by turns brought its attorney headcount to 15, 40, 59, 125, 175, 180, and 275—but it comes to life through them in telling ways.
Founded by Rick Cohen along with Neil Goldberg, Tom Segalla, Al D'Aquino, John Freedenberg, and Cheryl Possenti, Goldberg Segalla set the legal community abuzz when it was only a few weeks old for being a different kind of law practice. Per the firm's founding principles, it would grow only to accommodate clients and hire only good people, which made it many lawyers' dream firm.
'The bus pulls up'
By the time Chris Belter interviewed with the firm a few months after its founding, it already had grown to 14 attorneys. Rick, the managing partner, wanted Chris to be the 15th.

"I had this image of a bus in my mind. The bus pulls up and you either get on or you don't. But no other bus like this comes through in this town. Not in my lifetime."
Until then Chris hadn't thought much about the new firm. Though he knew of Neil Goldberg and Tom Segalla, he didn't know them personally. Nor did he know any of Goldberg Segalla's other founding partners. He figured his future was at the small downtown law firm where he was a senior associate and partner-to-be. But in June 2001 Goldberg Segalla hired away a friend of Chris's, the attorney who sat in the next office over at the firm at which Chris was working. And then the upstart startup set its sights on Chris.
"Out of the blue one day," he recalls, Rick called and left a voicemail.
"I didn't know him, so I sort of blew the call off. I got a second call. I blew that one off, too," Chris says. "Maybe two weeks later, Rick called for a third time. I called him back, and he invited me over to the GS office for a casual, low-key conversation.
"When I got there, it was clear the space was in the middle of a build-out. Someone's cousin was making workstations out of plywood. They weren't even sanding them down."
But as Chris chatted with Rick and another founding partner, Al D'Aquino, he was struck by their mood. "These guys were contemporaries, only a little older than me," he says, "and they were upbeat, strangely enthusiastic about their future. Usually people in this industry are either arrogant or beaten down. But these guys had a whole different view, a different attitude.
"When I got home and told my wife, she asked what they would pay. I realized that we hadn't even talked about it. The next time I spoke with Rick, he told me he couldn't increase my salary, or make any promises about the future, but could give me a one-time signing bonus: $1,000." The firm was, at that time, only a few months old.
A core philosophy—free-minded and entrepreneurial
Like the 14 attorneys who preceded him and the hundreds to follow, Chris was ready to make good on Goldberg Segalla's promise to clients and attorneys alike.
Then, as now, his standards were as high and uncompromising as the firm's.
"There are two things that matter most to me," Chris says. "One is delivering really great results for clients, especially in difficult and complex matters, and especially when I've invested myself and my time into their business."
The other thing, he says, is the "awakening moment" he sees in attorneys "when they realize that 'I really became what I set out to become.'" As a practice chair and management committee member, Chris has served as a mentor to many such attorneys.
"That makes all the difference for me. That is the delivery on our culture and our message."
Delivering on the firm's culture and message is challenging because they're so different from those of other firms. In the beginning, it was especially challenging. The firm had no practice groups. It had no policies, procedures, or handbook.
"What we did have was a core philosophy," Chris says. "From the beginning, there were only two things that were important: client service—treating each client's business with the utmost care. And respect for every member of the team.
"There were 15 of us, so if you could take the work, you took the work. For a while, we were buried in coverage work, so I learned to be a coverage lawyer. Every file that came in was an event."
Within six months of Chris's joining the firm, Goldberg Segalla started Construction and Commercial practices—"not because we had some grand design to build them," he says, "but just because clients approached us with their needs, and we answered.
"And that grew naturally."
Such relationships are living proof that the dream of the founding partners translates well to the realities of practicing law day to day, benefiting clients and attorneys alike.
The key to Goldberg Segalla's success is bringing on board the right attorneys.
Finding the best people can a challenge, though. Goldberg Segalla isn't for everyone. "The difficulty," Chris says, "is in finding the free-minded, entrepreneurial people who can thrive in this environment … because that's not the norm in the legal field.
"Most attorneys have either a service mentality—a non-entrepreneurial, put-your-head-down-and-work mentality—or a silo mentality, where you're protective of your relationships and not interested in being a team player. Those types of lawyers don't succeed at GS.
"Whatever you build here, you will have a significant say in what it will look like and how it will operate."
'Always a Yankee'
In 2002, Goldberg Segalla opened offices in Albany, Rochester, and White Plains, beginning years of nonstop growth during which the firm would establish a presence across the country and in London. For a revealing glimpse of the firm's future, however, you didn't have to go far from the main office. On the University at Buffalo's South Campus, scores of young men and women were starting law school, and among them was Joe Hanna.
Joe's story now seems virtually inseparable from that of Goldberg Segalla. Since he joined, in 2005, he has been one of its most recognizable public faces and it has been his one and only law firm. "Like Derek Jeter through the farm system, always a Yankee," he says. However difficult it now may be imagining Joe anywhere else, though, it once was equally hard imagining him here. "We've never hired an associate straight out of law school," Rick Cohen told Joe the day he interviewed to be the firm's 40th attorney.
Rick, who was interviewing Joe as a personal favor to his barber's wife, wasn't the only one with reason for pause that day. Joe had offers elsewhere, and they were more lucrative. In fact, some firms were offering him upward of $30,000 more annually. And those firms were more established. At the time, Goldberg Segalla was only four years old—and was only in New York State. But the conversation kept going.
"In that first interview, I told them that diversity was very important to me, and that I wanted to start a Diversity Task Force," Joe says. "I also said I wanted to start a sports and entertainment practice.
"I'm telling both name partners and the architect and managing partner what I want to do at their firm before I'm even hired. … They trusted me, incredibly, and I trusted them.

"I recognized what he was offering me—not a position as a cog in a hundred-year-old, dysfunctional machine, but to be on the ground floor building something different."
'Building this together'
In 2007, the year after opening offices in Syracuse, Garden City, and Princeton, Goldberg Segalla opened one in Philadelphia. That same year, Rick made a pitch to Damon Gruber.
Rick and Damon knew each other through Little League baseball. "Our kids were on the same tournament team," Damon says. "Rick was the manager and Joe Hanna was the hitting coach." But Rick's pitch to Damon didn't involve a baseball. He was pitching a specific vision.
With offices now in New York, New Jersey, and Pennsylvania, Goldberg Segalla was providing an increasingly diverse range of services to large national companies and needed a workers' compensation lawyer. Would Damon be that lawyer? Rick raised the question in casual conversation with Damon in Rick's backyard during a BBQ celebrating the baseball team's title win, and soon the two were having a more formal discussion involving Tom Segalla, Neil Goldberg, Chris Belter, and Jack Freedenberg.
Damon had a decision to make. At the time, he was with a boutique law firm that did only workers' compensation defense, and only in Buffalo. Such firms were the only ones then doing workers' compensation law, so even the largest employers in the country used them. But his practice was so local the only time he'd been on a plane was for his honeymoon. And now here was Goldberg Segalla courting him.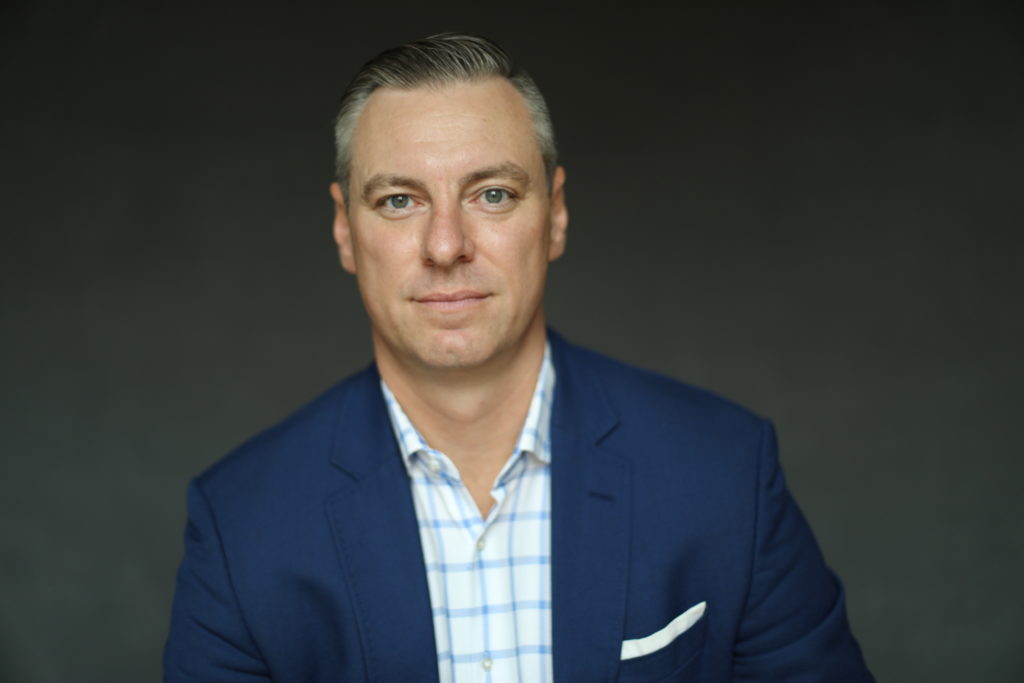 Damon had a decision to make. At the time, he was with a boutique law firm that did only workers' compensation defense, and only in Buffalo. Such firms were the only ones then doing workers' compensation law, so even the largest employers in the country used them. But his practice was so local that the only time he'd been on a plane was for his honeymoon. And now here was Goldberg Segalla courting him.
"I don't think they understood what workers' compensation defense was, or what it could be," Damon says. "But they had trust, and vision. They saw it, even if I didn't, initially.
"'How is it that you currently practice, and what would you do differently?' they asked me.
"That was exciting."
Without countering Rick's offer, he agreed to join the firm.
'Not to worry'
Damon was Goldberg Segalla's 59th attorney when he joined the firm in 2007. His trajectory throws into relief the early challenges and growing pains of Goldberg Segalla as well as the unique spirit of collaboration that makes the firm work so well for its clients and attorneys.
Though Damon knew he had a chance to build something at Goldberg Segalla and thought it could be something big, he at first had few case files and little success making contacts.
"Six months in, I didn't have much to do," he says. But he did have the help and support of the firm's partners, who were "great about introducing me to clients," he says.
"When our clients have additional needs outside an attorney's practice area or geographic range, we service them by introducing them to other partners across our practices and our footprint," Damon says.
"It pains us to see employers burdened with massive workers' compensation costs. We want to resolve claims efficiently, but we're also looking at the bigger picture—even beyond a client's workers' compensation program, into how workers' compensation decisions affect other aspects of the business, and vice versa."
That sustained Damon in his early days at Goldberg Segalla. Reassured by the firm's culture and partners—"Rick, Tom, and Neil told me not to worry," he recalls—he decided that rather than despairing over having too little to do he would use that early lull to his advantage.
In his spare time, he says, "I built on the answer I had given them in the interview. I figured out a different model for practicing workers' compensation defense, focusing on larger self-insured clients and closing claims quickly and efficiently.
"That message started to resonate. Tom took me to a meeting in Philadelphia with a big client, and I actually walked out with files.
"That felt like a turning point."
'A team-oriented atmosphere'
In 2012, Goldberg Segalla opened an office in Manhattan.
That same year, Rick offered a New Jersey attorney named Caroline Berdzik a position with the firm. He wanted Caroline to build out Goldberg Segalla's employment-and-labor and healthcare practices, she says. She was intrigued.
"As a former in-house counsel, the way the firm was servicing clients really attracted me," Caroline says. "[It was] cost-effective, good lawyering. I was also impressed by the caliber of the attorneys and staff—nice, helpful people, in a team-oriented atmosphere."
When she joined Goldberg Segalla in 2012, she was the firm's 125th attorney.
"Coming from an in-house position," she says, "I also had to build back up a book of business, and I felt that Goldberg Segalla would be the ideal platform."
 "The firm was and is very entrepreneurial, and I saw there was a lot of room to grow and develop."
A telling lens
With the opening of the Manhattan office, suddenly the firm was in Emilio Grillo's backyard and Rick was calling.
Emilio's career is a telling lens on Goldberg Segalla's expansion. He first heard people talking about the firm in 2001, though he was then working on the other end of the state. "By 2006," he says, "when Goldberg Segalla opened an office on Long Island, it was undeniable. Clearly, insurers and companies were recognizing this difference, and demanding growth."
But Emilio's impressions of Goldberg Segalla in those days were those of a detached observer, not someone who imagined himself with the firm one day.
"Even then, GS seemed a little distant from me," he says. "They didn't really have a presence in the five boroughs, where I'd spent my whole career, starting as a prosecutor in Brooklyn from 1990–96, and then throughout the five boroughs after.
"When Rick approached me in 2012," he says, "I recognized the growth of the firm over the past decade."
In 2013, Emilio joined the firm, becoming Goldberg Segalla's 175th attorney. So did Esther Omoloyin, its 180th.
"I knew the firm had a clear vision and a future," Esther says. "I knew we would continue to grow because clients would continue to demand what Goldberg Segalla uniquely offers in more and more jurisdictions and areas."
'A no-brainer'
In 2016, Goldberg Segalla expanded into Newark, Orlando, and Baltimore. Rick also approached Rodney Janis, after a mutual contact brought the two together.
Rod had all but given up on finding the kind of law firm he wanted, one with "a positive, healthy culture."
"I had come to the conclusion that all firms were likely going to be the same," he says, "and that I just needed to make an effort to survive where I was or go out to start my own firm where I could create the culture from the ground floor.
"When I met Rick, we had an instant connection while talking about firm vision and culture, what we thought was important in creating that culture and what we thought was important to avoid to maintain that culture.
"I realized that in Goldberg Segalla I had been lucky enough to find the perfect combination: a large national (and fast-growing) firm that also possessed the culture I would have worked to create had I started out on my own.
"Rick made it clear that this firm would stop growing if it ever became so large that we could not deliver the same level of excellent service that the firm was providing its clients in its earliest days."
Rod, whose hire was the precursor to Goldberg Segalla's opening offices in Florida, became the firm's 275th attorney.

"The decision was easy at that point. I mean it was a no-brainer."
'Looking at the horizon'
It's been a remarkable journey.
Goldberg Segalla added its 300th attorney in December 2016, its 350th in April 2018, and its 400th in January 2019. In 2020, the firm's total attorney headcount is approaching 450. This nationwide team includes large and expanding offices in the markets previously mentioned, along with Chicago; St. Louis; Greensboro; Raleigh; Los Angeles; and Orange County. There are more to come.
In his 14 years with Goldberg Segalla, Joe Hanna has seen everything change and nothing change. Even though the firm is 10 times bigger now than it was when Joe joined, its culture is the same. "Which is amazing," he says.
"That's why we're still growing and still a great law firm. We're still a family. The meals, the outings, the events—it's still the same thing at 450 attorneys as it was at 40. My entire legal career has been this utopia, this joy."
Rick isn't surprised the firm has fared so well.
"I can't tell you that 18 years ago we thought there'd be 400-something lawyers and over 1,000 people in our community 18 years later," he says. "But we knew that if we did it right we were going to grow, and we were going to continue to grow, and we probably would never stop."
The Goldberg Segalla way has worked for clients and attorneys alike.
"My proudest accomplishment since joining GS is helping to grow an amazing Workers' Compensation team in New Jersey," Esther says. "I believe the team embodies everything GS set out to be, and has grown dramatically without ever compromising on the quality of our work or the quality of our people."
Emilio says:
"We're servicing all of a client's needs, and we're putting forth the best people to meet those needs.
"By hiring great lawyers who buy into this collaborative model, and throwing all of our support behind any new endeavor or relationship, Goldberg Segalla will continue to have incredible growth driven by client demand. And by that same investment in our people, we'll be able to identify the leaders of the present and the leaders of our future.
"It's like looking at the horizon. I don't know where it ends."